April 2021
Victorian property prices set to grow!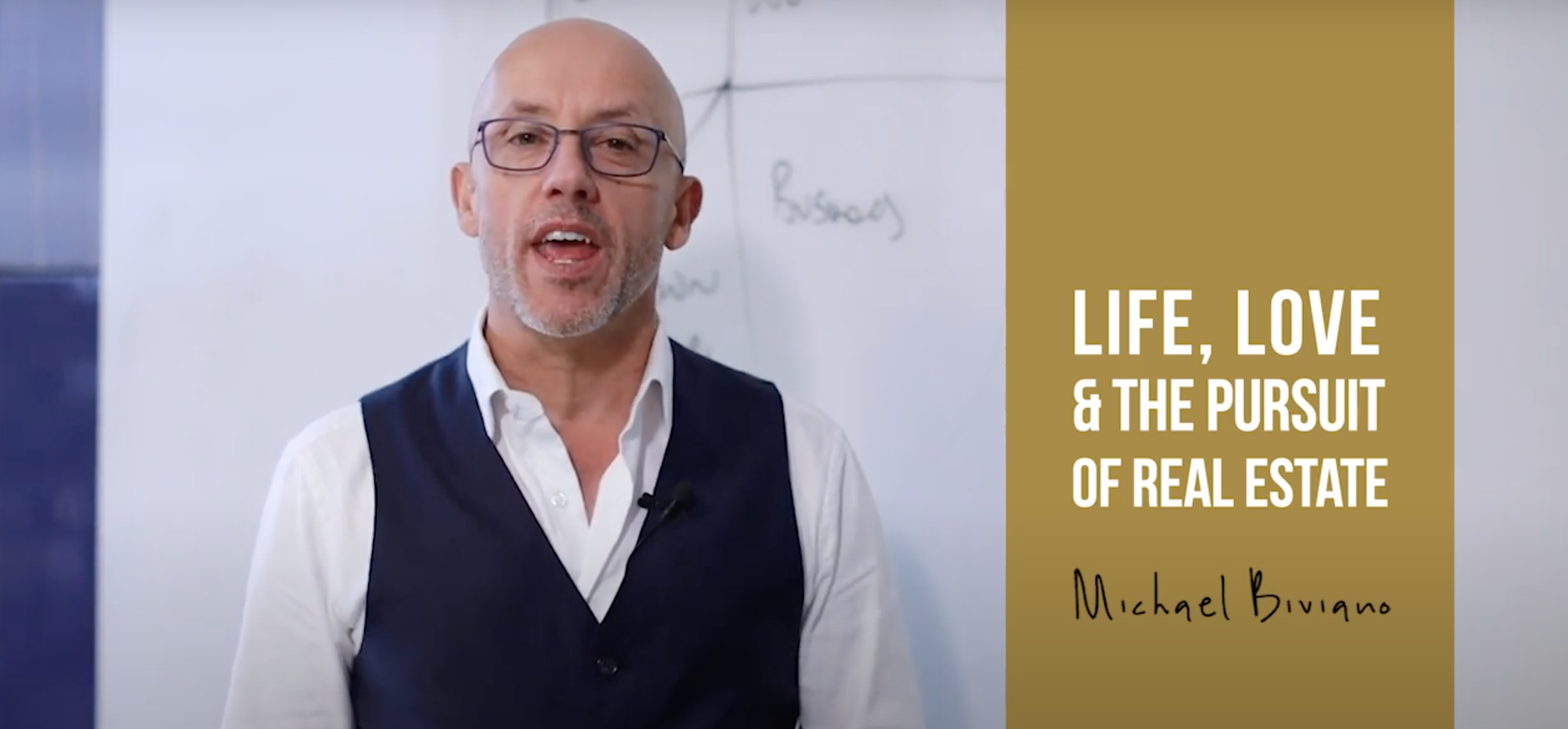 We are excited to launch our first quarterly newsletter which will aim to inform, motivate and sometimes amuse you about the economy and the property market. We hope you find the information interesting and valuable as we navigate the current unpredictable and volatile environment with valuable insights and updates. These perceptions result from over 30 year's experience in real estate and property development and the lessons learnt from both successes and failures.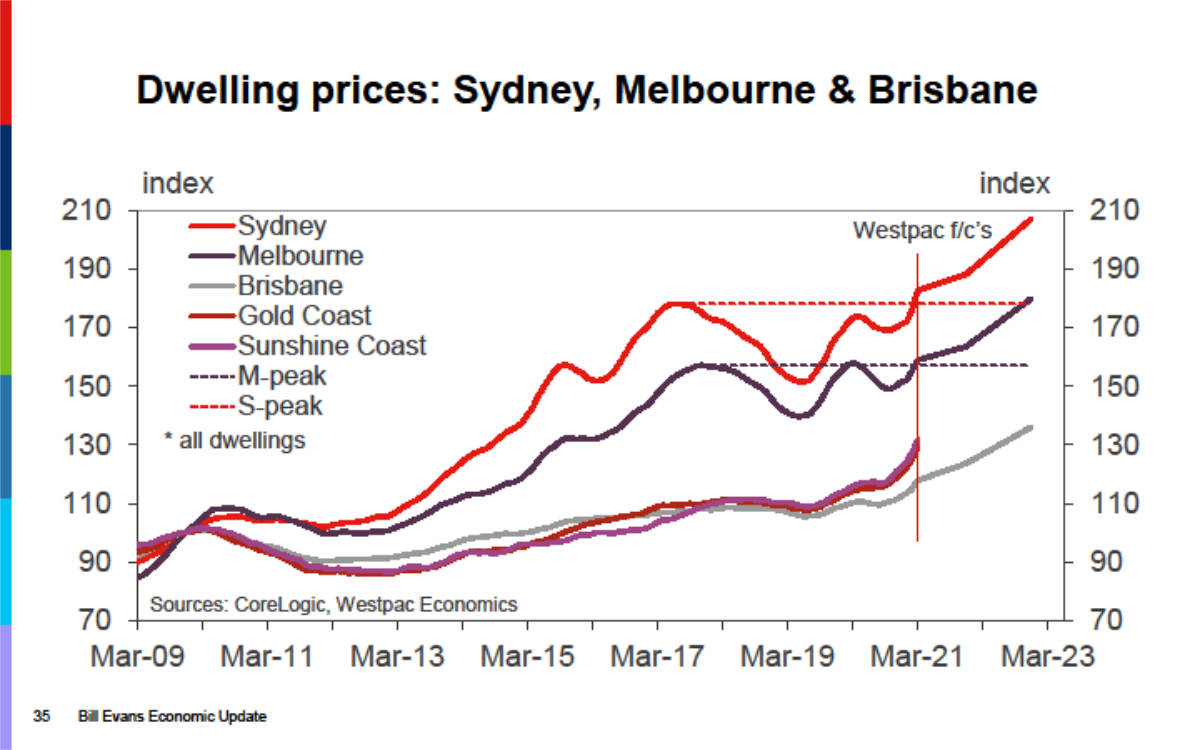 Media everywhere are reporting on Victoria's booming property market, with record prices, strengthening auction clearance rates and increased profit on property resales in the last quarter. Particular focus has been on the trends in growth in regional markets offering space and affordable housing contrasting with reducing demand and prices of apartments in the CBD.  However Low-rise developments located in lifestyle suburbs are becoming increasingly popular with down sizers, young families and also as investment opportunities. This growth has been achieved with much lower interstate migration and no overseas migration therefore putting a halt to Victoria's previously substantial population growth.
Once the borders are open it is our belief Victoria's popularity will continue to grow and strengthen further the property market. It is vital we get international students back to Victoria in a safe manner as they contribute $13.7bn to the State's economy.
CoreLogic's national home value index recorded a 2.8% rise in March, the fastest rate of appreciation since October 1988 (3.2%). In March, Victoria was the only state where regional housing values rose at a faster pace than their capital city counterparts. Regional Victorian values were up 2.6% compared with a 2.4% rise across Melbourne.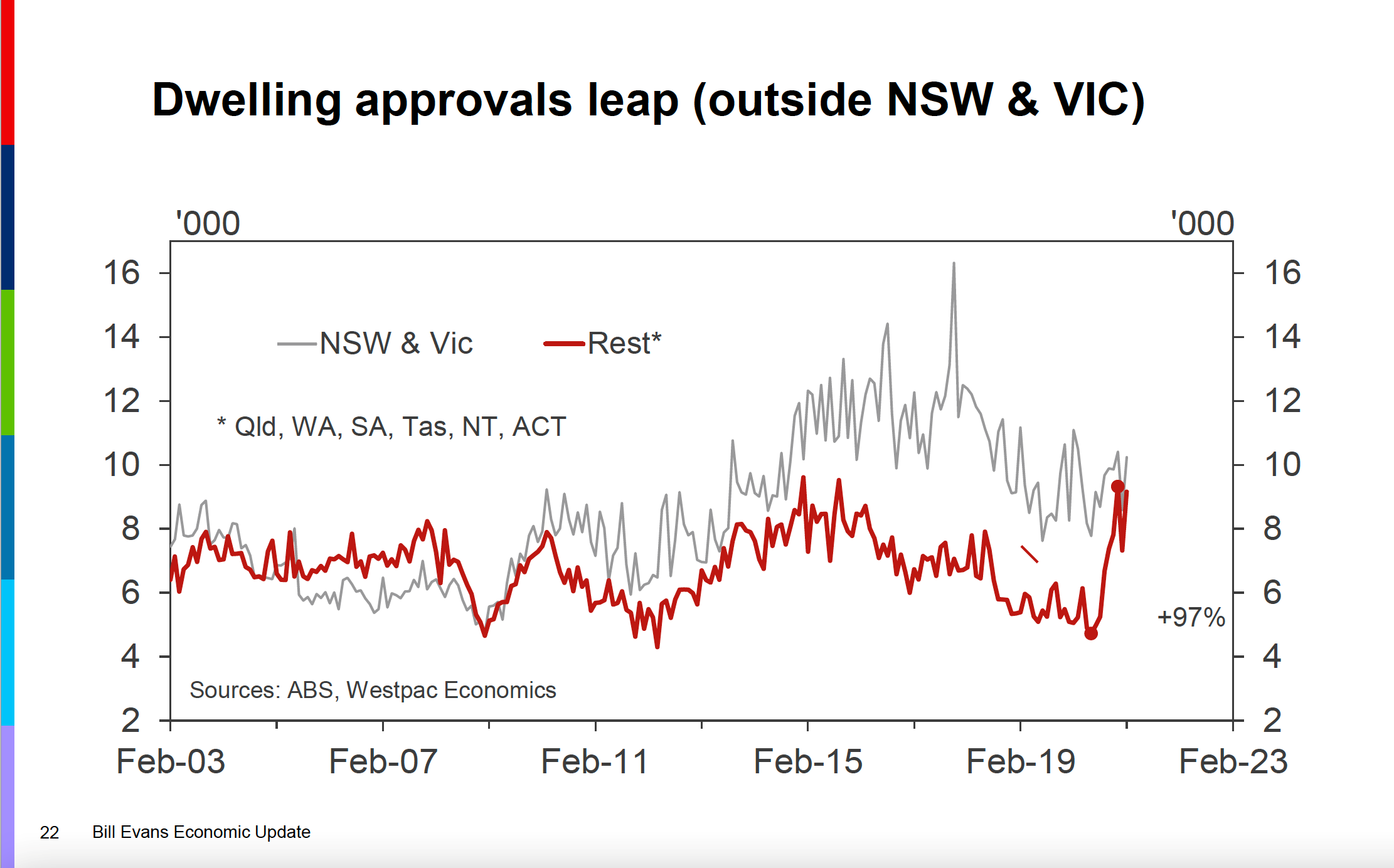 Australia's economy is powering into 2021, fuelled by cashed up households and the containment of the unemployment rate to 5.8% (February). The end of Job keeper payments is unlikely to dampen the growth although unemployment is expected to rise. The Government's monetary and fiscal stimulus combined with Australia's success in keeping virus numbers mostly supressed and the vaccine rollout although slow means that we are well placed for recovery. With money cheap The commonwealth bank has forecasted Australia's House prices will rise 16% over the next 2 years. According to RBA Governor Philip lowe interest rates will remain super low for the next 3 years.
According to Westpac's Bill Evans Dwelling prices increased by 2.8%in the month of March. This was the Strongest monthly gain in 32 years. Dwelling approvals surged by 21.6% in February. This follows a 19.4% fall in January. (ABS 31/03/2021)
Pandemic Response - Moral Dilemma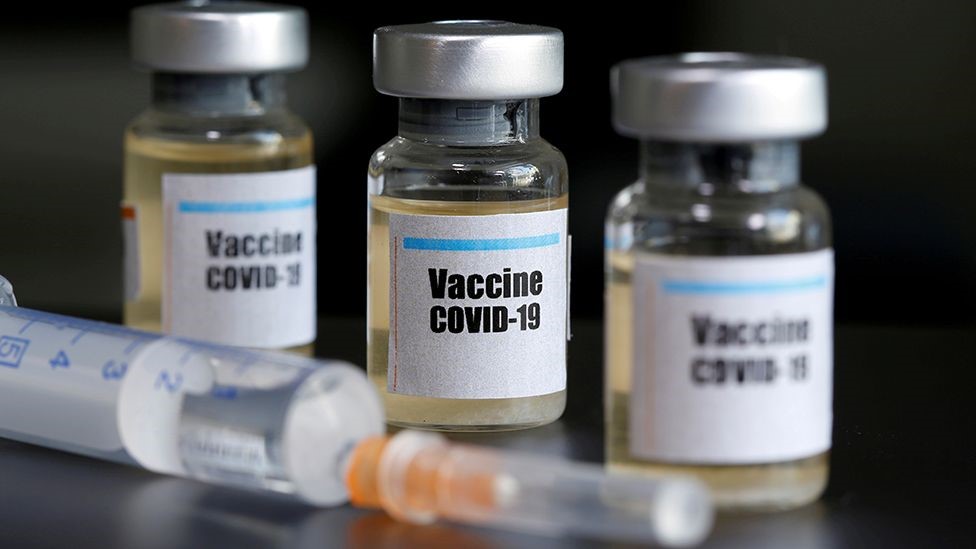 It's a global pandemic but the world is not responding in a global manner. It will be the responsibility of the wealthier nations to ensure the poorer countries are able to vaccinate their people to ensure the benefit for all countries in the long term. As the virus spread and the credo we are all in this together was espoused the Global response has become increasingly more provincial with the world's richest economies protecting their own population with growing self- interest. The end of the pandemic will not be achieved unless there is a global roll out of the vaccine and that means wealthy nations not just exhibiting empty platitudes but demonstrating real generosity in helping the poorer nations.