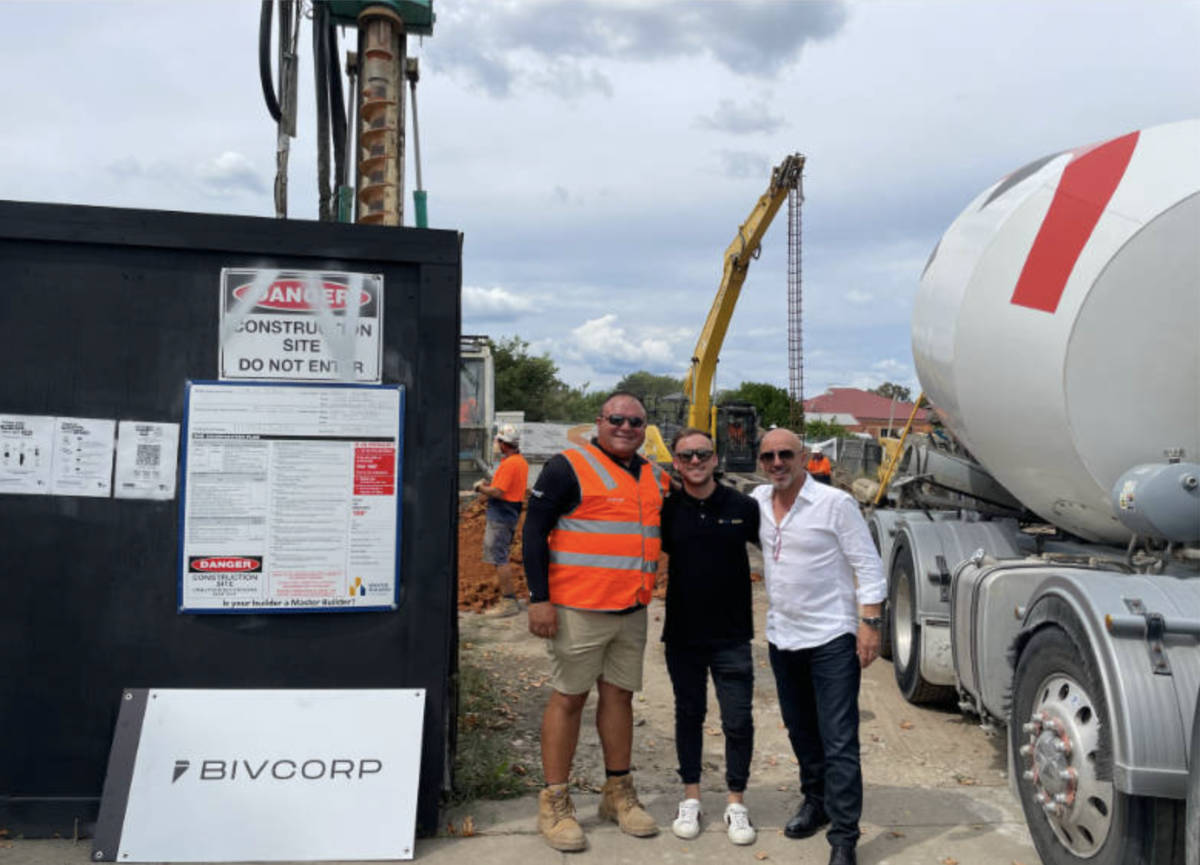 April 2022
First Sod Turned At LEGACY!
Construction is now underway on our new Legacy Residences with the first sod turned last month on the site of what will become a new standard for residential living in East Oakleigh.
Designed by award winning Point Architects with interiors by Co-Lab Design, these eight exclusive residences will raise the standard of apartment living in the area.
Leading construction company, Amplicon, a specialist in Multi Unit Developments have been awarded the building contract. Development Director, Christian Biviano says "it was critical for us to find the right construction partner who could deliver the luxury detail and premium finishes that make this development so special."
Anticipated completion date is July 2023.
A state-of-the-art display suite is currently under construction which will reflect the quality and design of the development and visitors will be able to immerse themselves in the property and touch and feel the finishes.
For more information: info@bivcorp.com.au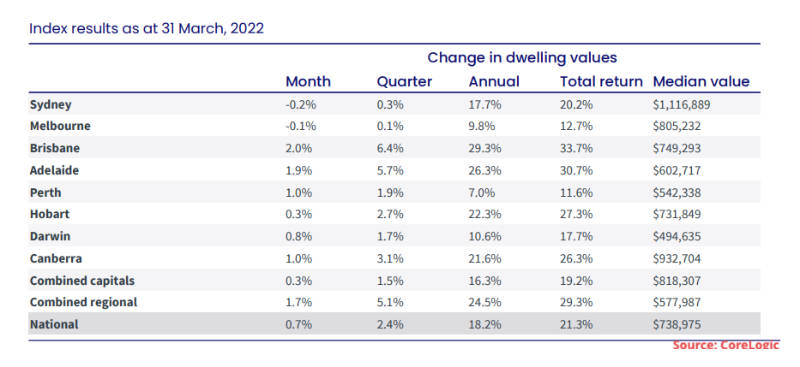 Property Price Ease
Australia's housing Market continues to ease with the Core Logic's National Home Index posting a 0.6% gain in February, the lowest monthly growth reading since October 2020. Both Sydney and Melbourne house prices fell for the first time in 18 months.
CoreLogic's research director Tim Lawless said "while prices in the other capital cities and regional areas were still growing, Australia's housing market had lost momentum. "
'Virtually every capital city and major rest of state region has moved through a peak in the trend rate of growth some time last year or earlier this year,' he said
According to PropTrak , Regional areas continue to outperform the capitals . Prices have increased 24% in the past year in regional areas, but only 15% in the capitals.
A number of Melbourne suburbs reached the Million dollar median this year . In the east Wantirna reached $1.05 m, Montmorency $1.09 m whilst in the southeast, Oakleigh east rose to $1.03m, Dingley Village $1.02m and Frankston South topped $1.1m.
It is our belief property values overall will keep rising this year but not to the same extent and will vary greatly across locations.
The Australian economy is continuing to show resilience according to the ABS, GDP increased by 3.4% in the December quarter, growth being strongest in those states most affected by Delta wave restrictions.
As restrictions were lifted, particularly in Victoria and NSW household spending increased especially on non-essential items. The unemployment rate was 4.2% in December, the lowest since August 2008 and wages growth slowed. Consumer prices rose 1.3% during the December quarter with the largest price increases for the quarter being for new dwellings and petrol.
Early indications for March suggest positive growth will continue despite the Omicron outbreak, flooding in Eastern Australia and the Ukraine war putting pressure on commodity prices.
Indications are interest rates could start to rise from August.
Senior economist for Westpac, Mather Hassan expects house prices to decline by 14 per cent from late 2022 through to the end of 2024. Significant economic shifts including surging inflation and tighter than expected labour market conditions has led Westpac Economics to predict that the interest rate tightening cycle will begin in August this year, despite commentary from the Reserve Bank of Australia that it won't move till next year.
ANZ Research expects Australia's unemployment rate to fall to the low 3-percentile range this year. Wage growth will likely shift higher and core inflation is forecast to be above the Reserve Bank of Australia's target band. This strength will be seen across the states and territories. RBA Governor, Philip Lowe said the 'The war in Ukraine is a major new source of uncertainty,' "The prices of many commodities have increased further due to the war in Ukraine.
CBA's economics team said the first-rate rise could occur in June, but if there was further escalation in the Russia-Ukraine war the next most likely rate rise will be in August.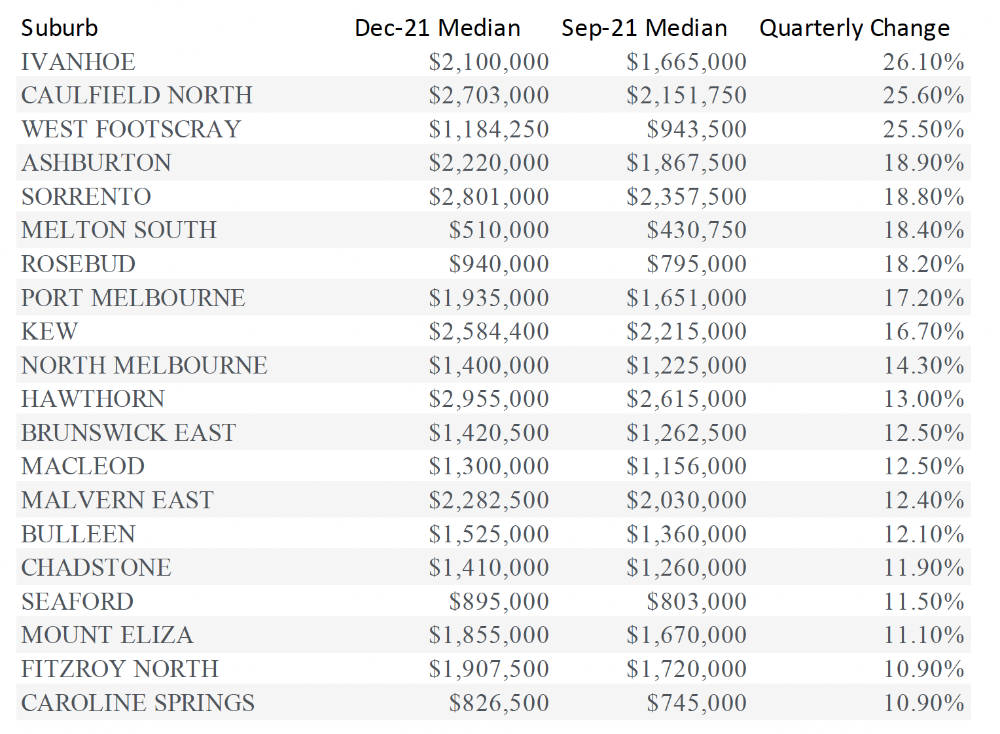 Is the Housing Boom Over?
The most discussed topic over the dinner table I believe. Well in my opinion we are in for an adjustment (less than 10%). But not in all regions – Why? My belief is desirability to live in certain areas will still create a housing shortage, keeping prices stable in those locations.
How should we determine or find those areas?
Transport availability
Adequate road network
Employment prospects nearby
State/Federal infrastructure spending
New land availability
Lifestyle
The last item in my opinion has increased in importance since January 2020 and the onset on Covid. We need to understand that the trend probably won't lose momentum as the market adjusts because Covid has shifted priorities in a different order, resulting in newer long-term buying habits.
In my opinion areas and suburbs to keep an eye on are: The Shires of Hume, Bass, Yarra Ranges, Brimbank and Port Phillip, Horsham, Mansfield, and Monash outer suburbs: Chadstone and Clayton. With the changes in buyer behaviour and expectations, I believe Real Estate agents will have to understand the mantra "To be of service is a privilege" and that some of the old (101) sale strategies will need to be reviewed and enhanced to ensure they stay credible in the market.
Knowledge is power! Statistics are very important and sincerity and ongoing education is a priority. Any person at the top of their game derives great satisfaction from the striving more than the achievement!
Stay Great!
Michael Biviano